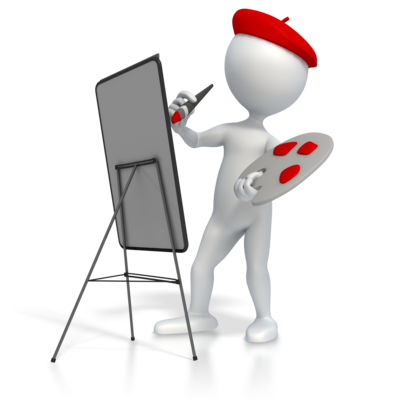 Even if you work in a famous and/or fabulous company, you may have challenges getting enough great candidates for certain positions. Hiring managers don't always understand that "famous and/or fabulous" isn't enough to source and land the great ones who are in demand.
This is where you can have some fun and demonstrate just how much you value you add. This article, Innovative Recruiting Strategies for 2014 by Andrew Greenberg, has 6 unique approaches to uncovering and engaging the candidates everyone wants.
Frankly I disagree with the first strategy because it seems a little manipulative. If I were someone to whom a recruiter had done this, I would not feel good about this approach. What do you think?
Here is one of the strategies that I thought was very cool. It also gets your creative juices flowing. Your hiring managers will be excited to co-create these strategies with you! That leads to lots of good outcomes.
Creative Challenges Identify Hidden Candidates

When your recruiting challenge is finding candidates with niche skills, normal recruiting strategies aren't as effective for identifying qualified candidates as creative challenges.

When Silicon Valley start-up Quixey needed qualified engineers, they used a monthly challenge offering cash prizes for winners. Engineers are given three practice problems to solve, and if they get them right, they are given a 60-second computer programming problem to solve.

Google does something similar, only with billboards, putting a tricky mathematical puzzle up for all to see. Anyone who solves the billboard puzzle will unlock a URL with another puzzle, which if solved, leads to an offer to apply. SeatGeek does something even more innovative for their recruiting initiatives: they invite engineers to hack into their website to submit their resumes.

Put your creative challenges where your ideal candidates will see them, including billboards, websites, as a wrap on company cars – then enjoy the flow of quality qualified candidates they generate.
Read all the strategies by Andrew Greenberg here.  It is very worth the 5 minutes they estimate it will take to read it!