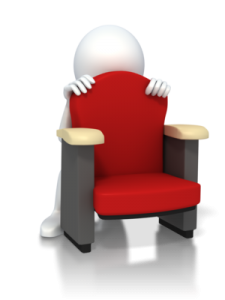 Do a variation of the things Mark Suster discusses in his article, Why Recruiting Isn't Over When an Employee Accepts Your Offer, to to help ensure you don't get one of those calls where the candidate is letting you know they are changing their mind, and are not going to take your job. While he talks about this topic in terms of start up companies, you and I know it can make a difference in every company.
The best part: Think about how to get your hiring manager engaged in this part of the recruiting process. It goes beyond typical traditional onboarding, and lets you demonstrate your consultative recruiting abilities.
Recruiting is brutal. If you put in a Herculean effort to get employees and then lose them after you've crossed the finish line, you will waste enormous energy. It's a shame that you have to launch a welcoming committee to bear hug your incoming hire and to run an external communication plan because an acceptance should be final but reality is reality. Trust me–I've seen it happen time again.
You're never done till you're done.
1. Acknowledge that recruiting doesn't stop until the employee has joined your company
2. The moment you get an "accept" you should have all of your key employees email, call or even grab lunch/drinks/coffee with the new recruit to welcome her to the team. Your goal is to create emotional bonds with the company and also to think twice about the perception that will be formed of her for accepting and then backing out (which in case you didn't know is more common than it should be)"
For more ways to ensure the candidate shows up on Monday morning, check out the rest of this article by Mark Suster:
http://www.inc.com/mark-suster/why-recruiting-isn-t-over-when-an-employee-accepts-your-offer.html
NOTE: A recruiter I know would send the candidate, with their permission, a box of business cards with their new company and title. He would send immediately upon the candidate's verbal acceptance of the offer. Obviously they were sent to the candidate's home! This significantly decreased the "I've changed my mind" calls. Plus it made the candidates feel welcomed to their new company.
Let's talk about how you can be sure that drugs you buy through a mail-order drugstore are secure. Fortunately, there are online pharmacy where you can get remedies smoothly. A prevalent form of sexual malfunction among men is the erectile disfunction. Below are all defense tips about "how to buy viagra ". What is the most vital data you have to study about "how to buy viagra online "? Divers drugstores describe it as "viagra for sale". Some men who drink excessively like amphetamines find it baffling to maintain an hard-on and turn to prescription remedies for a temporary solution. Causes of erectile dysfunction turn on diseases affecting blood flow, such as hardening of the arteries. Chronic illness, several medicaments, and a status called Peyronie's disease can also cause erectile disfunction. Never take more than the preassigned dose of Viagra. If you surmise that someone might have taken an overdose of this medicine, go to the emergency department of your local hospital at once.