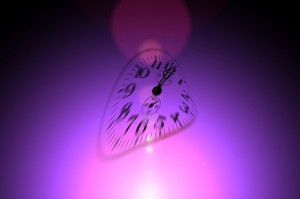 You probably know by now I feel strongly that using job descriptions for your postings is the best way to prolong a search, often to the pain point where we're soooo tired of working on it!
Job descriptions simply do not convey enough of the good stuff to excite and engage candidates. To fill positions faster with a more robust candidate pool, do the launch meeting with your hiring manager first. Then use what you learn to create a posting that will get more of the best candidates to apply.
But of course not all of us like to write. I remember working with one recruiter who admitted that she got sick for two days just thinking about having to write a posting.
Strangely, when you know the position well enough to talk to a candidate and get them interested, you know what to say in the posting. Write what you would say. I know…still can be  intimidating.
This article can help. Find out the best time for YOU to do a posting. Then schedule 30 minutes and let 'er rip.
Ever gotten in an argument with someone over when the best time of day to do work is? Early birds tend to think that the morning is awesome because they're fresh and focused. Night owls argue the night is better because they've gotten going throughout the day and are now ready to get down to business.

There's good news though: Both camps are right! Knowing when the best time of day to do aparticular type of thinking or writing can make you that much better at whatever task you're trying to complete.
Check out the really cool infographic in the article and determine the best time for you to create a posting great candidates won't be able to resist.
https://www.themuse.com/advice/heres-the-only-research-early-birds-and-night-owls-will-both-love?ref=recommended