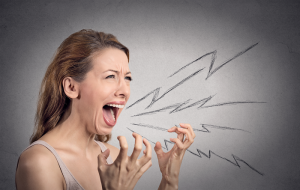 While this can be a frustrating experience, it can actually work out to your advantage because:
It gives you a chance to get to know the hiring manager a little better.
You get to exercise your questioning skills.
The hiring manager will see you differently as a result of this conversation, even if they don't see it your way.
They just might change their mind!
So how do you go about having an exploratory conversation with your HM so you can see how to guide them? Here is a suggested structure. Actually it will take you longer to read it than it takes to do it! But it's a much better approach than just trying to convince them they are wrong. No one likes anything that sounds like a lecture–especially if they are going to have to admit they made a mistake!
First, identify the reasons you presented this candidate, especially if there is an area where they exceed the requirements. I like to write these out.
Well, actually I'd prefer not to bother writing my reasons, but have found that if I take a minute to think them through by writing them, I can express them more succinctly and more effectively as a result. My hiring managers don't have a very long attention span. Yours the same?
If there are any challenges with the candidate, identify them and how you believe they can be met. Good to write those out as well. Again, that few minutes of prep will serve you well when talking to your HM.
Now for some questions to ask the HM:
Where do they see the person is "over qualified" either based on their review of the resume or based on an interview?
What are their concerns about someone with that perceived "over qualification"?
It's important to hear from them what their concern is, and not assume anything. You might think they are concerned that the candidate will not want to stay very long, for example, when actually they are thinking the candidate might not be willing to be involved in the details and be hands-on.
You may have discussed this with the candidate; perhaps you have to offer to address it with the candidate again.
Explore the differences, if any, between what the hiring manager tells you about what they want now versus what they told you was important when you had the launch meeting. If leadership skills are important, perhaps the over qualification concern can be mitigated by the candidate's strong demonstrated leadership skills and experience.
If the hiring manager has only reviewed the resume, suggest they may want to interview the candidate and explore their concerns with the candidate. That would give them a better sense of how the "whole" candidate might be a fit versus just focusing on what appears to be the over qualification aspect of them.
Bottom line: maybe you will be able to change their mind; maybe not. But having a conversation with them will always give you new information to help you fill the position. Plus those conversations, and your great questions, help your HMs see you as a recruiting expert.
For many more tips and techniques, check out my book at the right. I've added tons of great questions so you don't have to spend a minute figuring out what to ask. Plus you'll get all my forms, templates and list of 17 issues recruiters face and how to solve them.
Let's talk about how you can be sure that drugs you buy through a mail-order drugstore are secure. Fortunately, there are online drugstore where you can get remedies smoothly. A prevalent form of sexual dysfunction among men is the erectile dysfunction. Below are all defense tips about "how to buy viagra ". What is the most vital information you have to study about "how to buy viagra online "? Divers drugstores describe it as "viagra for sale". Some men who drink excessively like amphetamines find it baffling to maintain an erection and turn to prescription remedies for a temporary solution. Causes of erectile disfunction turn on diseases affecting blood flow, such as hardening of the arteries. Chronic illness, several medicaments, and a state called Peyronie's disease can also cause erectile dysfunction. Never take more than the set dose of Viagra. If you surmise that someone might have taken an overdose of this physic, go to the emergency department of your local hospital at once.